Manufacturing processes of Ryoka Malaysia.
We offer high level technical capability realized by fusing traditional technologies developed over 50 years at Ryoka Kogyo in Japan, a plant specializing in plastic molding and assembly, and new technologies.
1

Design/metal mold
Experienced engineering staffs realize customers' requirements.
Engineering staffs with abundant experience and accomplishments are involved from the early stage of quality product manufacturing exploiting the most advanced technologies such as flow analysis by CAE and 3D/CD design.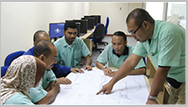 Technical consultation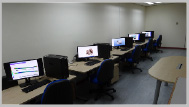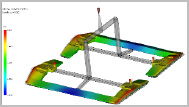 2

Molding
We accommodate large sized products to small sized products.
We have a wide range of molding machines covering 30t to 1600t, gas assisted facilities and heat and cool facilities. Simplified clean room environment for molding applicable to white goods is useful to meet the requirement of the customers.
Metal mold maintenance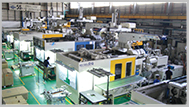 Molding plant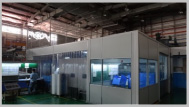 Simplified clean room molding room
3

Design and development of jigs and tools.
Highly efficient production by development of jigs and tools by ourselves.
We also design, develop and sell jigs and tools made by placing importance to stable quality and productivity.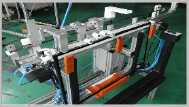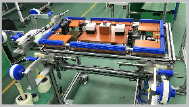 4

Secondary processing (painting, printing)
We make customers' products more valuable.
We make high value-added products through advanced manufacturing engineering including electrocasting masking painting and highly functional painting such as high gloss painting performed in a high level clean room for painting.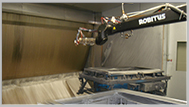 Painting robot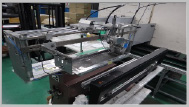 Printing machine
5

Assembly
Integrated assembly production line
Products assembled by welding, compression bonding, adhesive bonding and screwing are produced with high reliability from our flexible production line, and highly appreciated by customers in various fields.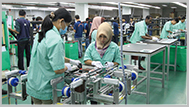 Assembly line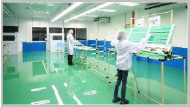 Clean room
6

Quality assurance
Quality assurance system to be highly trusted.
Each production process is strictly controlled to satisfy the quality standards of our customers. Furthermore, we have established a quality assurance system by employing measurement using high precision measuring instrument, environment test and durability test.
Coordinate measurement
Profile projector
Heat chamber
Eraser tester
Quality assurance office